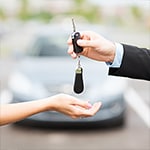 Buying a used car in a private marketplace is incomparable with purchasing a new one from a dealership. Many people prefer buying a used car for it reduces the price, thus saving some cash. While considering purchasing a used car, one should be very cautious and ready to inquire about the vehicle at the view.

Here are tips that will help you as you buy a used car:
Check the Logbook
Ask the seller about the logbook to know the legitimate owner of the car and how many owners it has gotten before.

Paintwork and car crash

Read More