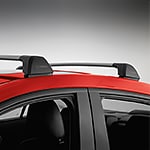 For Clarkston motorists who love taking long adventure trips, few accessories are more helpful than roof racks. Roof racks significantly increase a vehicle's available cargo space, and without taking any room away from passengers. At Bowman Commercial, we want to share three things that travelers should always be mindful of when driving with loaded roof racks.
Pay Attention to the Rack's Torque Settings
Take the time to read through your roof rack's user's manual and pay careful attention to the recommended torque settings.
Read More