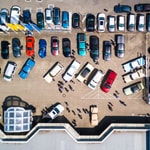 When looking to buy a car, going with a used model could be the best purchasing decision for some. For many, the used car market opens doors to buying a better vehicle than the one they currently drive. When limited by budget, a person might not have as many options with new cars, as is the case with used models. Buying used could lead to purchasing a sportier, more luxurious, or even safer vehicle.
Some may even opt for a bargain-budgeted used model, and that would save significant money. Perhaps the insurance costs would be less expensive on a used car, which is another plus.
Vehicle history reports might be available, and access to the reports may lead someone into a confident purchase. Some models could run well at 150,000 miles or more, so the purchase might lead to long-term ownership.
Bowman Commercial has used cars for sale. Clarkston shoppers discover our inventory has one or even several models that interests them.